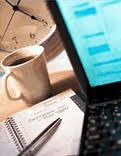 REALTY EXPRESS LaBarbera is focused on understanding and meeting the needs of our customers. We apply our over 2 decades of experience and knowledge of Hudson County properties to ensuring your satisfaction regarding our sales, rental, and property management services.




This form will help you to estimate your monthly mortgage payment. Enter the fields and click on the bottom, and it will calculate your mortgage. Enter the values for the Loan Amount, Number of Years for Loan, and the Interest Rate (e.g. 6.25), and click the Calculate Now button. Remember to estimate your taxes and homeowners insurance, as they need to be added to your monthly mortgage payment and included in your budget.




The results of this loan payment calculator are for informational purposes only.
Consult a professional Realtor or Mortgage Company for a written quote.